Real Deal Aluminum Knuckles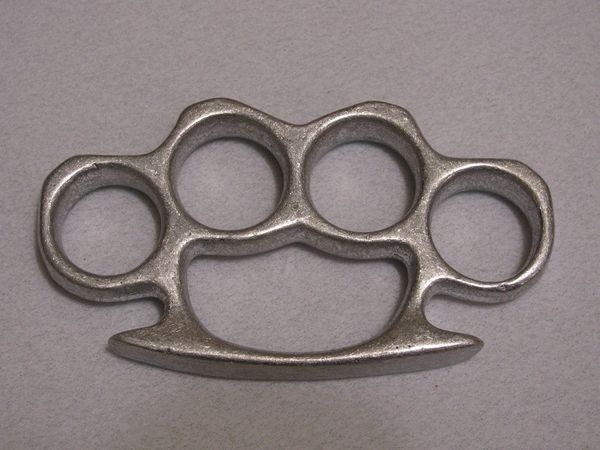 Real Deal Aluminum Knuckles
These are the same great quality as the solid brass but cast out of aluminum.
100% real aluminum knuckle paperweight. They measure 4-1/2" by 2-1/2" by 1/2" thick. The holes are all approximately 7/8" in diameter. These make an awesome collectible piece and make a very interesting display piece or paperweight. These are made in the USA out of cast aluminum. These are very well made pieces that will last a lifetime.

You must be at least 18 years old to purchase products on this website. Therealbrassknuckles.com, its employees or associated companies assume no responsibility for injury, damage or loss incurred by use of any merchandise sold on this website. Compliance with local, state and federal laws is the responsibility of the buyer. Purchase of merchandise from therealbrassknuckles.com implies agreement to the above statements by buyer.
Featured Products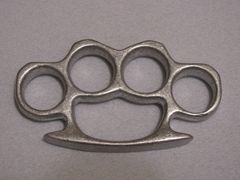 Real Deal Aluminum Knuckles
$25.00